FILL OUT OUR APPLICATION FORM TO GET APPROVED
They're awesome!!🤩 So helpful! Truly nice people.💞🚗
Great service overall from other dealers I've been to. Friendly, fast and they don't rob you!!!
From the moment you walk in the door you can tell this family owned dealership is genuine and truly cares about their costumers needs. Never once did I feel pressured
Everyone at CarsMark is awesome! They made sure I had a vehicle to drive until my newly purchased one was ready, fully detailed and with all brand new tires! 😌
Low Country Car Rentals for the WIN! I called every chain car rental company in the Beaufort, SC area a full month before my trip and none of them could provide me with a rental car.
great place great and friendly workers love this place fast and quick.
They have good customer service.
Absolutely the best car rental place in Beaufort Fast & Easy 🙌🏾. Everybody was so warm welcoming.
Parker and Ashley are so amazing Parker I dealt with when I bought my car and Ashley I always dealt with when I would rent cars...
Everyone was awesome... Very fast and affordable
I believe that this is the best group of people I have EVER done business with! I really felt like I was visiting family...
My husband and I just purchased a truck from them today, very pleased with their service. Very helpful people and super nice.
CARSMARK LEASE HERE PAY HERE
We specialize in leasing used cars in Beaufort, SC
Has your bank turned you down for an auto loan? Don't worry! Lease Here Pay Here means that we are the bank and we can get you approved today. We offer you everything you need under the same roof.
Our in-house auto financing department excels in helping our clients get auto loan approved Fast and Easy. Even if you have bad or no credit, our team will work to get you approved with a low down payment and low biweekly payments.
Let our friendly staff walk you through the process from start to finish and we'll get you back behind the wheel in no time. We finance your future, not your past.
View our vehicle Inventory or visit us or give us a call today at 843-379-0577.
Why lease a vehicle from us
What You Can Expect From CarsMark Sales
Choose from our great variety of cars, trucks and SUV's.
We are here to make leasing your vehicle as easy as possible.
Come visit us at 848 Robert Smalls Parkway, Beaufort, SC 29906 or give us a call at 843-379-0577
CarsMark Sales has a plan to fit your budget and get you back behind the wheel quick!
We offer Lower biweekly payments than BHPH dealerships
90 day / 3000 mile Powertrain Service Contract
Security and Peace of Mind come with every purchase.
No cost vehicle trade option after 18 months of payments. (Down payment on new vehicle required)
Only pay off 75% of vehicle, with option to buy 25% balance at lease end
CARSMARK SALES REWARDS YOUR PROGRESS
We report your success to the Credit Bureau.
Frequently Asked Questions
Get the answers you need to common questions about CarsMark Sales Services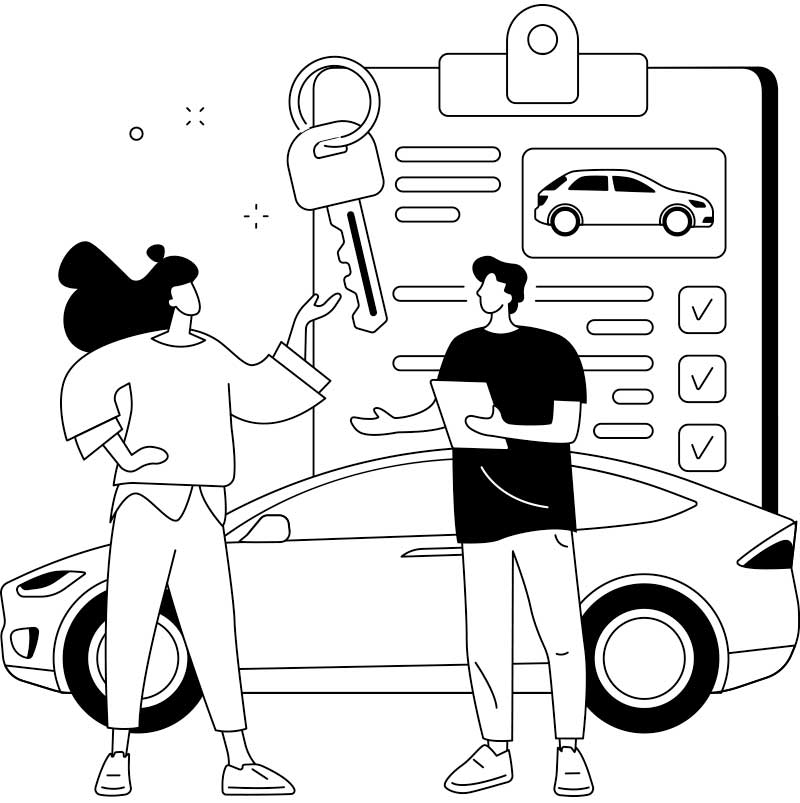 To qualify for our lease here pay here financing, you'll need:
a valid driver's license
your most recent pay stub to verify income
your most recent utility bill to verify your address
$99 or more for your down payment
the title to your old car (if you're trading it in)
Lease Here Pay Here (LHPH) means that we function as a bank and that we can assist consumers lease reliable vehicles and get them approved when traditional banks can't.
HAVE A QUESTION? CONTACT US NOW.